Design you own inflatable mascot!​
The conception of inflatable mascots makes it possible to have much less manufacturing constraints than conventional mascots (most often made of foam and fabrics).
Inflatable mascots have in fact the ability to create disguises with larger volumes, without any form of constraints and with an impression on almost the whole structure. That is why this type of mascot is ideally suited for packaging replicas or mascots with shades or gradations of colors, etc.
A custom inflatable mascot is a self-ventilated costume that inflates with a battery-powered self-contained blower. The person equipped with the ventilation system (blower + battery) enters the suit through a zipper and inflates it. The autonomy of the battery makes it possible to use the mascot for about 1-2 hour (according to the volume of air of the mascot).
Conceptual scheme of an inflatable mascot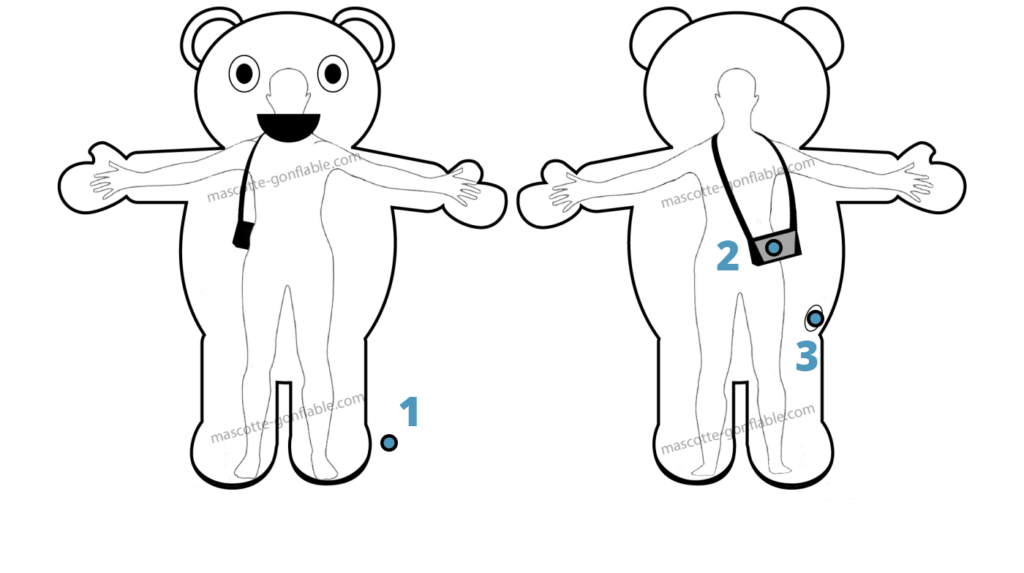 1. Reinforced sole for more comfort
2. Portable battery bag
3. Battery blower